Posts for tag: dental injury
By Randolph Family Dentistry
February 13, 2019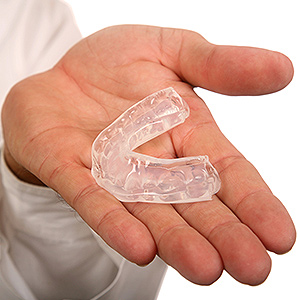 Athletes in contact sports are at significant risk for traumatic injury to their teeth and mouth. It's estimated 600,000 emergency room visits each year involve a sports-related dental injury.
Athletic mouthguards have become the premier safeguard against sports-related oral injuries. First worn by professional boxers in the 1920s, mouthguards are now required for use by various sports associations and leagues — from amateur youth to professional — for a number of sports. The National Collegiate Athletic Association (NCAA), for example, requires their use during play for hockey, lacrosse, field hockey and football. The American Dental Association recommends mouthguards for 29 sports or exercise activities.
But do mouthguards actually prevent injury? To answer that question in a scientific manner, the Journal of Sports Medicine published an evidence-based report in 2007 on mouthguard effectiveness for preventing or reducing the severity of oral-facial injuries and concussions. While the report objectively analyzed many of the problems and issues associated with mouthguards (like materials, design and durability), it concluded the risk of an oral-facial injury was nearly two times greater without the wearing of a mouthguard.
That being said, most dentists and other professionals in sports safety would advise not all mouthguards are alike. The stock, "off the shelf" mouthguard found in many retail stores with limited size offerings is the least expensive, but also least protective, of mouthguard types. Mouth-formed or "boil-and-bite" protectors, which are softened in boiling water and then bit down on by the player to form the fit, are better than the stock version — however, they often don't cover all of the player's back teeth.
The best option is a custom-designed guard made by a dentist for the individual patient. Although relatively expensive (costs range in the hundreds, compared with $25 or less for a stock guard), they provide the highest recognized level of mouth protection.
The bottom line: a mouthguard is a must-wear part of any uniform for any sport that involves contact or high velocity objects of play. If you or a family member is a contact sport athlete, it's essential you protect your teeth and mouth with a custom-fit, high quality mouthguard.
If you would like more information on mouthguards, please contact us or schedule an appointment for a consultation. You can also learn more about this topic by reading the Dear Doctor magazine article "Athletic Mouthguards."
By Randolph Family Dentistry
June 18, 2018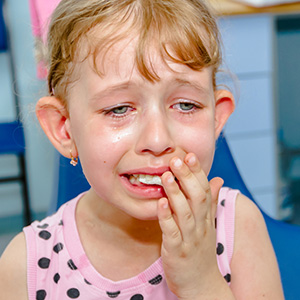 The National Safety Council has designated June as National Safety Month. A key component of staying safe is being prepared for emergencies, and this includes dental emergencies. Would you know what to do if you suffered any of the following dental mishaps?
Chipped tooth: One common dental injury is a chipped tooth. If this happens to you, save the missing chip if possible because we may be able to bond it back onto the tooth—but don't be tempted to glue the chip back on by yourself! However, even without the missing chip, the tooth can most often be repaired with bonding material.
Cracked tooth: If you crack a tooth, rinse your mouth with warm water. If it is bleeding, hold a clean washcloth or gauze to the area until the bleeding stops, but don't wiggle the tooth around or bite down hard. Keep in mind that the sooner your tooth is repaired, the better. Depending on how bad the crack is, if the tooth can be treated, it will most likely continue to function pain-free for years to come.
Displaced ("luxated") tooth: If an injury causes your tooth to become loose, shoves it sideways or pushes it into or out of its socket, don't try to force the tooth back into position on your own. Instead, call the dental office right away and leave it to us to bring the tooth back into its proper place and determine the extent of the injury.
Knocked out tooth: If a permanent tooth is knocked out of your mouth, pick it up without touching the root and rinse it off with cold water, but do not scrub. For the best chance of saving the tooth, place it firmly back in its socket within five minutes and hold it in position for a few minutes. If this is not possible, keep the tooth between your cheek and gum or in a glass of cold milk so that it doesn't dry out. Call the dental office immediately.
If a baby tooth is knocked out, there is no need to place it back in the socket since baby teeth are not reattached. However, it is still important to have us examine the injury.
Being prepared for dental emergencies can help save a tooth as well as avoid more costly dental treatment down the road. But no matter what type of dental injury you have, it is important to come in for a consultation as the injury may extend beyond the part of the tooth that is visible. With today's materials and technology, there's a very good chance your smile can look as good as before—and often even better!
If you have questions about dental injuries, please contact our office or schedule a consultation. To learn more, read the Dear Doctor magazine articles "Trauma and Nerve Damage to Teeth" and "Artistic Repair of Front Teeth with Composite Resin."
By Randolph Family Dentistry
November 16, 2017
For anyone else, having a tooth accidentally knocked out while practicing a dance routine would be a very big deal. But not for Dancing With The Stars contestant Noah Galloway. Galloway, an Iraq War veteran and a double amputee, took a kick to the face from his partner during a recent practice session, which knocked out a front tooth. As his horrified partner looked on, Galloway picked the missing tooth up from the floor, rinsed out his mouth, and quickly assessed his injury. "No big deal," he told a cameraman capturing the scene.
Of course, not everyone would have the training — or the presence of mind — to do what Galloway did in that situation. But if you're facing a serious dental trauma, such as a knocked out tooth, minutes count. Would you know what to do under those circumstances? Here's a basic guide.
If a permanent tooth is completely knocked out of its socket, you need to act quickly. Once the injured person is stable, recover the tooth and gently clean it with water — but avoid grasping it by its roots! Next, if possible, place the tooth back in its socket in the jaw, making sure it is facing the correct way. Hold it in place with a damp cloth or gauze, and rush to the dental office, or to the emergency room if it's after hours or if there appear to be other injuries.
If it isn't possible to put the tooth back, you can place it between the cheek and gum, or in a plastic bag with the patient's saliva, or in the special tooth-preserving liquid found in some first-aid kits. Either way, the sooner medical attention is received, the better the chances that the tooth can be saved.
When a tooth is loosened or displaced but not knocked out, you should receive dental attention within six hours of the accident. In the meantime, you can rinse the mouth with water and take over-the-counter anti-inflammatory medication (such as ibuprofen) to ease pain. A cold pack temporarily applied to the outside of the face can also help relieve discomfort.
When teeth are broken or chipped, you have up to 12 hours to get dental treatment. Follow the guidelines above for pain relief, but don't forget to come in to the office even if the pain isn't severe. Of course, if you experience bleeding that can't be controlled after five minutes, dizziness, loss of consciousness or intense pain, seek emergency medical help right away.
And as for Noah Galloway:Â  In an interview a few days later, he showed off his new smile, with the temporary bridge his dentist provided… and he even continued to dance with the same partner!
If you would like more information about dental trauma, please contact us or schedule an appointment for a consultation. You can learn more in the Dear Doctor magazine articles "Trauma & Nerve Damage to Teeth" and "The Field-Side Guide to Dental Injuries."